Holidaying with your dog can be a good experience for them, as well as for you, and takes the worry out of finding a suitable place for them to stay while you are away. At Flackley Ash we welcome dogs of all shapes and sizes (as long as they are well behaved!). We make it easy, with treats, emergency food and other supplies like scoop bags available. Plus there's loads to do with your dog in the local area.
Coastal walkies
The Sussex and Kent coast is blessed with more beautiful beach walks than you could ever manage to take in on a short break, and many of them are dog-friendly. Check out
The Good Beach Guide
for information on beaches where dogs are welcomed, and other useful details such as tidal forecasts and wildlife spots.
Camber Sands is the nearest beach to us at Flackley Ash, and is a bit of a doggy paradise, with its rolling expanses of sand. Just make sure you avoid the part of the beach where dogs are not permitted, between May and September if it's high season.
This map shows the nearby beaches which are completely dog-welcoming all year round.
But many more welcome dogs on parts of the beach or at some times of the year.
Country walkies
For longer walks
Romney Marsh
stretches for miles along the Sussex and Kent coastline and its flat landscapes are brilliant for walking. It includes stretches of coastal, woodland and wetland areas, and our walk could take you passed farmland, churches and Martello Towers.
Just 25 minutes away by car, and at the edge of the Romney Marshes, is dramatic
Dungeness
. A truly unique place to visit, the area is the UK's only (semi-)desert, and provides a fascinating contrast with the rolling hills and lush flatlands that dominate across the rest of the local area. While it can appear a flat, empty wilderness on first glance, more than 600 plant species can be found here as well as a myriad of wildlife. The village of Dungeness itself makes a welcome base in the area, with its colourful cabins, boardwalks and lighthouse.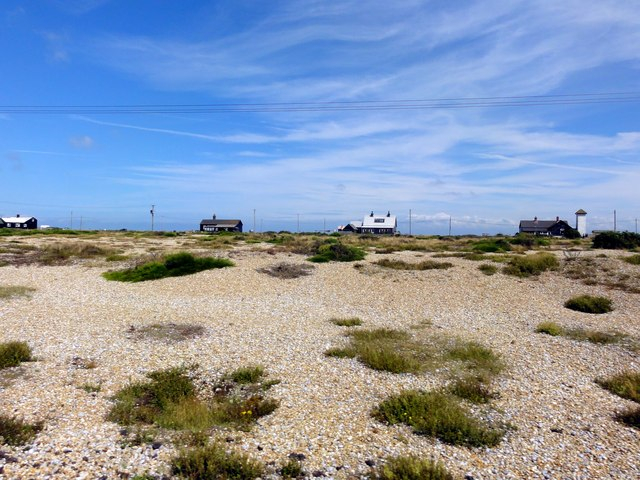 Dog welcoming historic sites
Head over to nearby Battle to visit the site of the
1066 Battle of Hastings and the abbey
built shortly after. Dogs are welcome, just make sure you clean up after them!
Or visit Canterbury (just over an hour's drive) for a
guided Historic River Tour of the city
. The tours offer a great vantage point on some of Canterbury's most stunning and important architecture, and the company is historic itself, dating back to 1932. Importantly dogs are welcome on board the boats!
Hotel with your dog
If you're inspired by all these great pup-friendly activities nearby you might like to know a bit more about what's it's like staying at the Flackley Ash Country House Hotel with your dog, or indeed dogs. Dogs are charged at £9.95 a night, and are welcome everywhere in the hotel except the main restaurant. You are welcome to enjoy meals in the bar with your dog by your side. All we ask is that you don't leave them alone in hotel bedrooms. We have an outside tap to attend to muddy paws after walks, provide water bowls and have some delectable dog treats on offer. We can even provide a torch for late night dog walking.
For more information please check out our
Pet-Friendly information page
. If you have any questions or to book a room please call reservations on
01797 230651
. Or you can
BOOK ONLINE
here.